ABOUT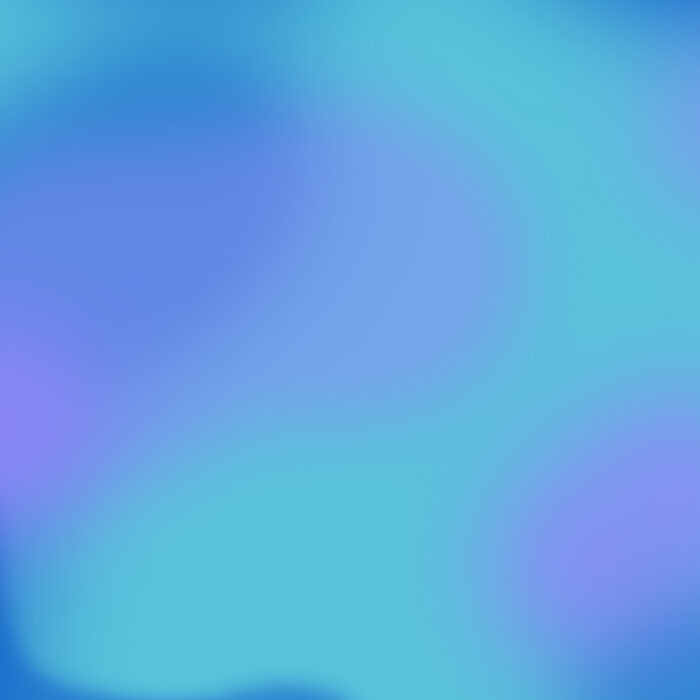 WE ARE A GLOBAL MOVEMENT
We are Fashion Revolution. We are people from all around the world who make the fashion industry work. We are the people who wear clothes. And we are the people who make them.
We are designers, academics, writers, business leaders, policymakers, brands, retailers, marketers, producers, makers, workers and fashion lovers. We are the industry and we are the public. We are world citizens. We are you.
OUR VISION
A global fashion industry that conserves and restores the environment and values people over growth and profit.
OUR AIMS
An end to human and environmental exploitation in the global fashion industry
Safe, dignified working conditions and living wages for all people in the supply chain
Redistributed and more equal balance of power across the global fashion industry
A bigger and stronger labour movement in the global fashion industry
A global fashion industry that works to conserve precious resources and regenerate ecosystems
A culture of transparency and accountability across the value chain
An end to throwaway culture and shift to a system where materials are used for much longer and nothing goes to waste
Heritage, craftsmanship and local wisdoms are recognised and valued
HOW WE WORK TO ACHIEVE CHANGE
Image: Fashion Revolution Berlin
CULTURAL CHANGE
Raise public awareness and educate people about the systemic challenges facing the global fashion industry
Build a diverse movement, mobilise communities and bring people together around the world to take collective action
Help people understand the impacts of their clothes and how they can influence the global fashion industry
Collaborate with artists and activists to reframe powerful narratives embedded in the culture of fashion
Create tools for people to use their voice and make changes in their personal lives and work
Inspire people to consume less, value quality and take better care of their clothes
Provide a platform that enables more visibility and fewer barriers between consumers and producers
INDUSTRY CHANGE
Conduct research that shines a light on the social and environmental impacts of the global fashion industry
Highlight where the industry is moving too slowly and push for faster change
Influence brands and retailers to change through consumer pressure
Incentivise and promote transparency and accountability across the supply chain
POLICY CHANGE
Advocate for policy changes and influence governments to play a more active role in better enforcing laws and regulating the industry
LEARN MORE ABOUT OUR THEORY OF CHANGE
OUR APPROACH
Fashion Revolution strives to be action-oriented and solution focused. Rather than making people feel guilty, we help them recognise that they have the power to do something to make positive change.
We celebrate fashion as a positive influence while also scrutinising industry practices and raising awareness of the fashion industry's most pressing problems. We aim to show that change is possible and encourage those who are on a journey to create a more ethical, sustainable and transparent future for fashion.
We try to always be bold, provocative, inquisitive, accessible and inclusive. We tend to avoid negative protesting, victimising, and naming and shaming. We do not target specific individual companies because we believe that the industry's problems are bigger than any one company's actions.
We very rarely, if ever, encourage boycotting simply because we don't see it as the most effective way to achieve systemic change. We have heard first-hand from supply chain workers that boycotting can do them more harm than help. In many countries the textile and garment industry is of the few avenues to financial independence for women. They want good jobs and dignity. What they don't want is a poverty level pay, excessive working hours and unsafe workplaces. This isn't to say that boycotting never works; it can be used to great effect under the right circumstances and very strategically.
ABOUT FASHION REVOLUTION WEEK
Fashion Revolution week happens every year in the week coinciding with 24th April, the anniversary of the Rana Plaza disaster in Bangladesh.
The Rana Plaza building housed a number of garment factories, employing around 5,000 people. The people in this building were manufacturing clothing for many of the biggest global fashion brands.  The building collapsed and killed 1,134 people and injured more than 2,500 others, making it the fourth largest industrial disaster in history. The victims were mostly young women.
During Fashion Revolution Week, we remember the lives lost and demand that no one should die for fashion.
FIND OUT HOW TO GET INVOLVED
OUR STRUCTURE
Fashion Revolution is represented by two separate entities in the UK, Fashion Revolution CIC and the Fashion Revolution Foundation. These organisations spearhead the global network of official Fashion Revolution Country Offices and the volunteer Country Coordination teams. All Fashion Revolution organisations work to ensure that our clothing is made in a safe, clean and fair way, but often pursue different activities. This enables the Fashion Revolution movement to pursue all work necessary to change the way our clothes are sourced, produced and consumed.
The Fashion Revolution Foundation is the charitable arm of Fashion Revolution in the UK. The Foundation is a registered charity in England & Wales (Number 1173421), and a company limited by guarantee (Number 10494997) that funds Fashion Revolution's education, research and awareness-raising activities, as well as our public events. The Fashion Revolution Foundation Board of Trustees is responsible for overall control and administration of the Foundation. The trustees have also determined that the best way for the Trust to fulfil its objective is to support the charitable aspects of campaigns undertaken by Fashion Revolution.
Fashion Revolution CIC is a not-for-profit social enterprise (Community Interest Company No. 8988812) that employs staff and runs our political campaigning work to ensure that global supply chain transparency and responsibility are on the agenda of government's worldwide. The Senior Management Team (SMT) is responsible for organising and managing the primary groups that create, direct and oversee Fashion Revolution globally. The SMT works closely with the CIC members and the Fashion Revolution Foundation Board of Trustees.
Fashion Revolution Country Offices are legally registered non-profit organisations in several countries and form the official, year round affiliation network. The Country Offices work in direct affiliation with Fashion Revolution CIC and Foundation, they advise and help to develop the global strategy on various levels and they also create, pursue and develop their own regional strategies, for programming and fundraising. There are now 14 Country Offices in: Brazil, Croatia, Czech Republic, Denmark, France, Germany, Italy, Luxembourg, Malaysia, Philippines, Portugal, Slovakia, Spain, Switzerland.
Fashion Revolution Country Teams are voluntary groups coordinated by a Country Coordinator (CC) who voluntarily takes on the roles and responsibilities associated with this position. Voluntary groups are made up of individuals who come from all areas of the fashion industry, give Fashion Revolution its strength and reach and provide people around the world with the opportunity to engage, in particular during Fashion Revolution Week. From 2020 these voluntary groups will establish simple group constitutions which help them to operate as a collective while sharing common values and principles with the rest of the global network.
Fashion Revolution Country Coordinators (CCs) are the leaders of country teams. There is only one CC per country elected by their group and then appointed by the CIC. They liaise with the CIC and coordinate a team to carry out important functions such as: to facilitate and distribute Fashion Revolution campaign materials, communication strategy and policy asks; coordinate and activate all the stakeholders within their country to engage with Fashion Revolution in accordance with the global guidelines; compile and submit annual reports on their impact, progress and feedback.
FIND YOUR COUNTRY
Image: Athina Kourda
HOW WE ARE FUNDED
Fashion Revolution Foundation is a registered charity in the UK, and we rely on support from citizens around the world to help us create free and accessible resources and impactful campaigns to demand a clean, safe, fair, transparent and accountable fashion industry. We do this through research, education, collaboration, mobilisation and advocacy.
As stated in our Ethical Funding Policy, we follow strict and transparent guidelines about the funds we receive.
We are grateful to the following organisations for their support in the past year:
AEG/Electrolux
British Council
Durham University Charity Fashion Show
Ecover UK
European Confederation of Flax and Hemp (CELC)
European Union
Farfetch
Freedom Fund
ISKO
JJ Foundation
Mercedes Benz
Laudes Foundation
St Andrews University Fashion Show
Fashion Revolution's Country Offices and Country Teams raise funds independent of Fashion Revolution CIC for activities in each of their own countries but are required to abide by the Ethical Funding Policy.
Please note: We are currently funded by the Laudes Foundation for core activities as well as special projects such as the Fashion Transparency Index. The same parent group, COFRA GROUP, owns both C&A and Laudes Foundation. C&A, the global fashion retailer, is run and managed separately from Laudes Foundation, but the two entities share a vision for the apparel industry. Find more about how Laudes Foundation operates.
We would like to highlight our fair treatment of fact and our non-biased approach to assessing C&A in the Fashion Transparency Index. We have mitigated any risk of a conflict of interest by the following three methods: viewing and treating C&A and the Laudes Foundation as separate entities; treating C&A like any other of the 249 brands we analysed; and not giving C&A any preferential treatment.
OUR FINANCIAL STATEMENTS 
To view our latest Financial Statements, please click on the following links:
Fashion Revolution Community Interest Corporation is a non-profit social enterprise (No. 8988812)
Year ending 30 April 2019:
Year ending 30 April 2018:
Year ending 30 April 2017:
Year ending 30 April 2016:
Year ending 30 April 2015:
Fashion Revolution Foundation is a UK registered charity (Number 1173421) and a company limited by guarantee (Number 10494997).
The Foundation was established in June 2017, accounts to April 2019 can be found here. Accounts to April 2019 can be found here.
This website was created and maintained with the financial support of the European Union. Its contents are the sole responsibility of Fashion Revolution and do not necessarily reflect the views of the European Union.