STUNNING CELEBRITY ANKARA STYLE COMBOS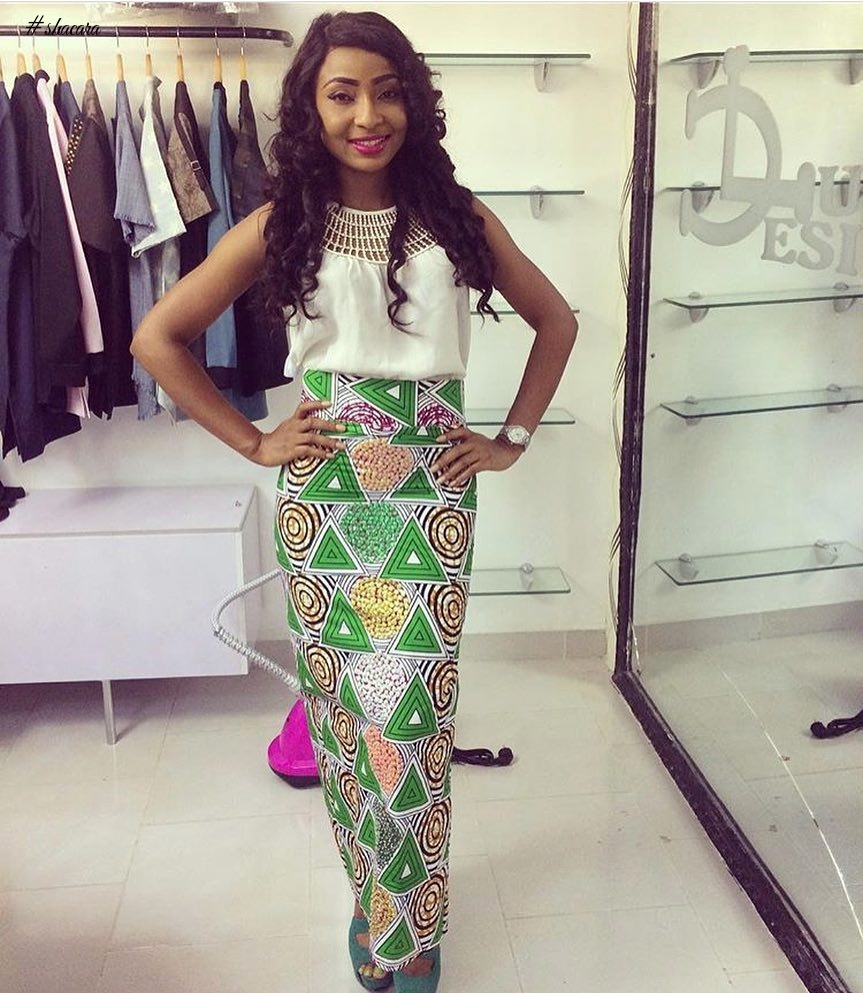 It's true we adore our celebrities, the main reason being that we don't get to see them often, except we watch TV or here their voices on air. Just like little children always dream of becoming celebrities one day, adults always aspire to see what really makes them what they are in terms of fashion.
Implicit in this is that you too have to be your own celebrity. Yes! The whole nation or world celebrates them because of the kind of work they do. For this reason, they usually dress to stand out. You see them emerging with various stylish and unique outfits on several occasions.
Well, some of them use the same God-given brain we have to create their own style, while others rely on fashion designers to do justice to their outfits. On the other hand, people like us still look up to them for inspiration because majority of them will always appear in their best outfits.
Beautiful Ankara styles are usually seen on these celebrities too. Of course, they have to patronize made in Africa products so, there's never a dull moment in the fashion industry.
Now that we are in the six month of the year, many of us must have resolved to step up on our fashion game by making heads turn as we pass by.
I'd like to say that you are on the right track; there are a thousand and one Ankara styles to steal from our celebrities. Since our celebrities know how best to go about combos, here are the stunning celebrity Ankara style combos;