The 8 Most Wearable Trends For Spring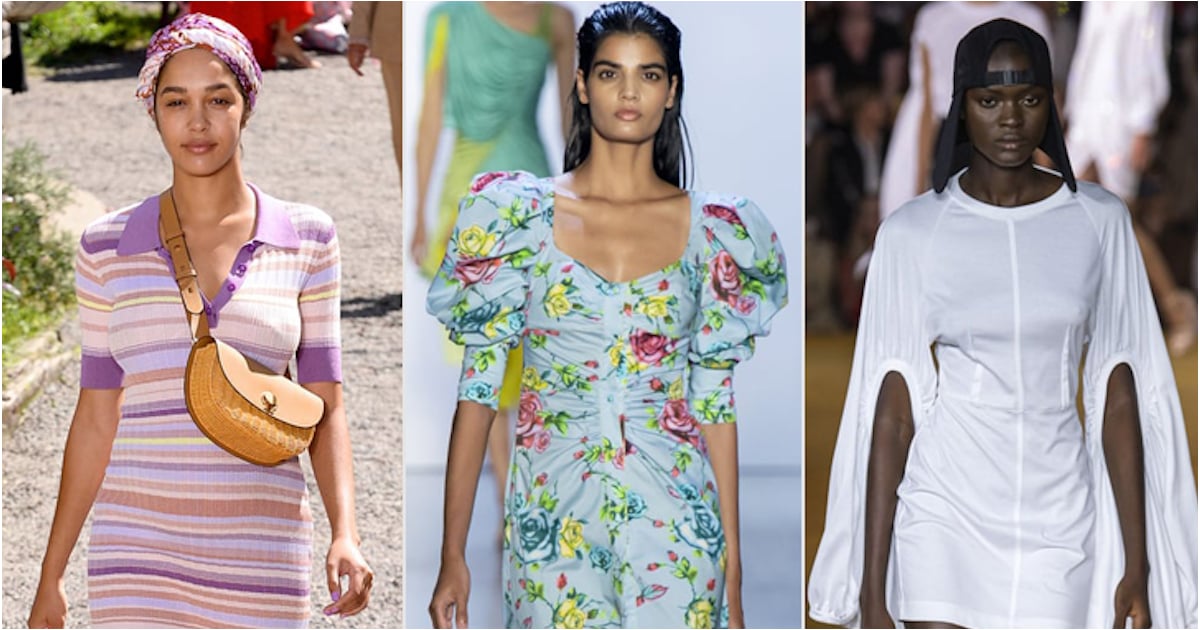 The biggest trends to come from the Spring 2020 runways at Fashion Week are bound to be some of your favorites, mostly because they will all reinvigorate your wardrobe with quirk or flair, and they aren't hard to pull off. Whether it's the new puff sleeve — which you can decide to flaunt in the form of a bishop top or your next vacation midi — or the striped knit dress, you won't have to think too hard about styling these looks.
Even the "'80s lady" you'll get to know ahead is up to your own interpretation. You can easily pick up some bold polka-dot prints, or you can go all out and give a voluminous '80s prom dress a go, with its bubble hem and gathering of fabric at the waist. Alternatively, tap into your athleisure-chic side with drawstring details, and find out what brilliant colors are going to make a splash in your wardrobe. Scroll through for a complete breakdown, or jump ahead to the trend you want to explore right off the bat.
— Additional reporting by Hannah McKinley, Nikita Ramsinghani, and Laura Lajiness